---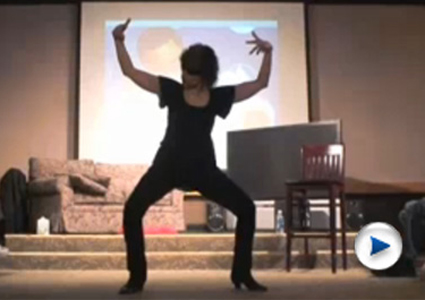 Mitsu Yasukawa's Video Report for The Star-Ledger
---
Walter Cronkite, Oprah, Barbara Eden, Lassie, Lurch — television shapes our sense of family, work, school, and community. In this audience-interactive poetry performance, Susanna Rich invites participants to explore how this core medium of our age impacts on us all, and how we may use it to transform our lives.
---
"Television Daddy" is a work infused with hip-hop beats, Gregorian chants, and…
lots of audience interaction.  Read More…

~Robert Bieselin for The Record
"Fearless…something everyone needs to see"
~ Julie Maloney, Founding Director, Women Reading Aloud
Splash of Red.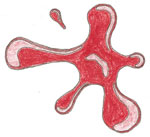 We all remember that doctor who could talk to animals, that spooky family with cheesy surnames, that boy, Beaver, who lived down the street, and how could we forget our first looks into that divorced and dysfunctionally hilarious family other than our own, the Bradys. And for the younger crowd, how about those mutant turtles who learned karate from a rat, or that neighborhood chihuahua and cat, and we can't forget the summer camp led by Ug Lee.
It might sound strange when you think about it, but television has done something bizarre over the decades: it has given millions of people around the world the same childhood memories. Read more…