---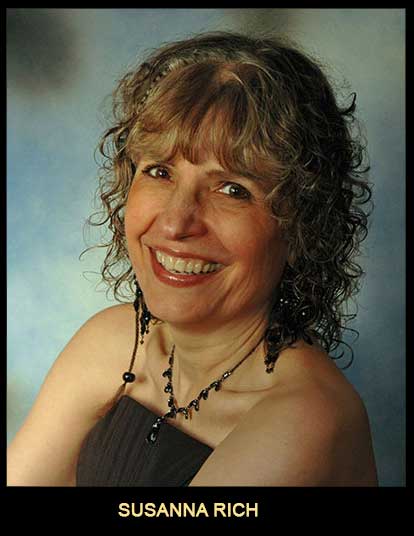 Poetry? Is it duh to you? Does it make you shrug? Did you suffer through "guess what the teacher's thinking" in some dusty old classroom, or, on the other extreme, cruise past a slam on cable TV? William Carlos Williams, the Dr. Oz of poetry, once wrote, "It is difficult to get the news from poems, yet men die miserably every day for lack of what is found there." Poetry is Starbucks for the soul. It can transform a diner omelet into a Caribbean feast, a morning commute into a flirtation, Nicole Brown Simpson into a Shakespearean heroine. Poetry makes love: it's a long hug when we are lonely or grieving; it's Ellen de Generes at a bored (sic) meeting. As Preschool Guru and Lifetree Cafe Director Sheila Halasz writes, "In a day and age when we are so concerned with eating healthy to help our bodies, we are often spiritually impoverishing ourselves with what our senses are taking in." Poetry brings us back to our senses. Poetry creates meaning. Poetry is love.
Since 2008, I, with the help of Director Ernest Wiggins and our crew of dedicated students, families, and professionals, have been producing one-woman, audience-interactive poetry experiences to bring poetry to life. We transform poetry on the page with the magic of sound, music, dance, lighting, and stagecraft. We have converted many reluctant spouses and friends who "came along" into enthusiasts. In this way, we blaze new trails to other fabulous poets—both classic and contemporary.
I perform in a variety of venues and to all ages—from intimate dinner parties, to business events, schools and colleges (with workshops), theaters, parks, places of worship, and other community venues.
Like Dorothy finding that she was always home, let's discover how our lives are already "poetry in motion."
Here's our four current shows, with links on every page of Wild Nights Productions:
Shakespeare's *itches: The Musical
Laugh, cry, and fall in love as fourteen of the bard's women and their contemporary counterparts sing their songs.
ashes, ashes: A Poet Responds to the Holocaust
Bear witness to the victory of humanity over tyranny, as Susanna portrays fifteen different points of view on the Holocaust, from lovers in a cattle car to a contemporary skinhead.
 The Drive Home
Celebrate all things driving and vehicles – as you ride with Susanna on everything from motorcycles to Mac trucks.
Television Daddy
Relive the experience of classic 60s and contemporary television fathers and their daughters

"Wild Nights Productions is about passion and reverence for the word. Our shows teach us how to trust the word and do the unexpected. It takes a lot of courage."
~Ernest Wiggins
"Working with and witnessing a multi-talented artist inspires me to expand the reach of my vision as a photographer and poet."
~Morton D. Rich